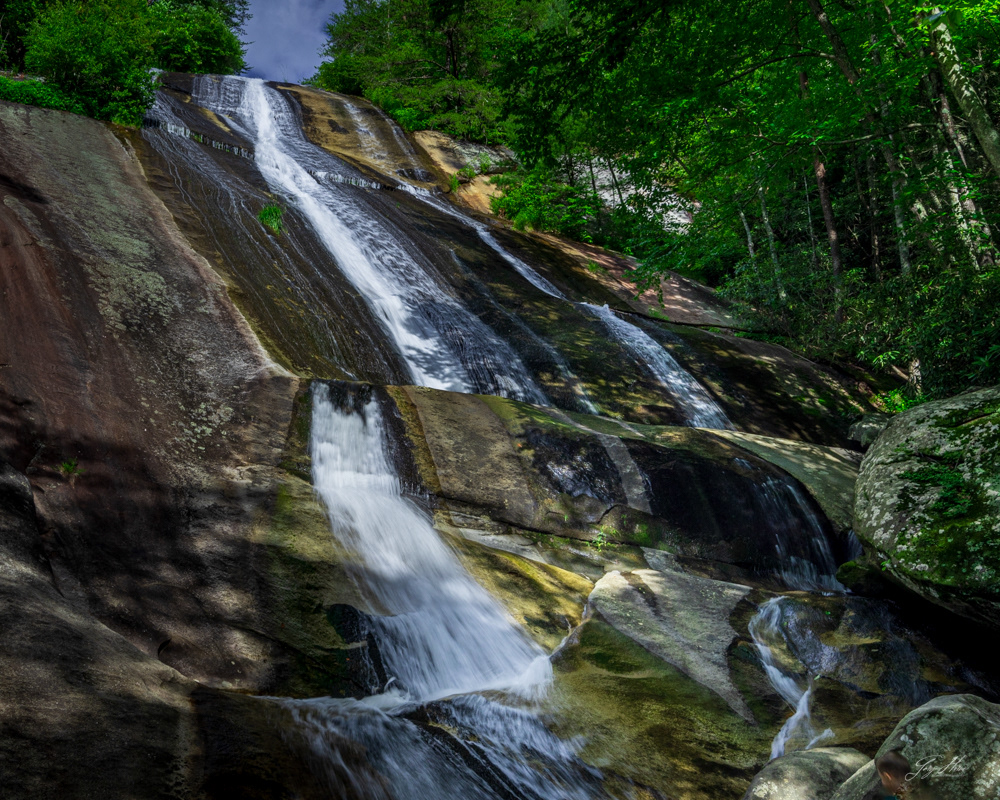 Stone Mountain Falls is located in Stone Mountain State Park in North Carolina.  The falls drops about 200 feet on the Big Sandy Creek though you can't see the entire drop from one place.  The hike to the falls is about a mile and easy going to the falls.  But, you descend 300 steps down to the bottom of the falls and that is a difficult climb back out.  Follow the Stone Mountain Loop Trail 
until you see the turn off for the falls.
Hike on to see the less impressive Middle Falls and Lower Falls.
Click on the map below to open Google Maps for directions to the trailhead.